Imagining A Day of my life from the year 2025! 
It is the year 2025, I am sitting in the front garden of our house in Kerala sipping tea as I turn the pages of the book Atomic Habit by James Clear. If you haven't read this book, then you must read it for sure. 
My son, Veer who is now 8 years old is running around in the garden. He loves to be outdoor. I am so grateful for him each day. 
Mr. Husband is working out and we usually meet for breakfast around 9am. 
It is 7 am in the morning. I get a call from Shruti. Shruti tells me that the parenting conference has been rescheduled for the 10th of November.  I am on the panel and I have to share my views on, "How we must not over-manage our children." Shruti is always making life so easy for me.  Shruti manages all the systems for my business and is like my family now. 
Sorry, I forgot to tell you what is it that I am doing. 
I am Riddhi Deorah, a parenting expert and influencer, founder of the Easy Parenting Hub. I have a community of 1,00,000 parents who are learning everyday from my courses and I have been on a mission to help parents live a happy, holistic and spiritual life for the past 6 years. This will continue to be my mission till my last breath. I feel that by helping parents, I can help their children through them. Children are the future of our nation and investing in them is the best investment we can ever make. We need smart, confident, happy and independent parents to  raise smart, confident, happy and independent children. I am so grateful to be a part of this process. 
Veer is calling me to the mango tree. I think he wants a mango but can't reach it. I will be back with you in a moment. 
It's getting very sunny now. I will go to my study and write my goals. This is something I have been doing since 2008. I have adapted a new style of writing my goals though. This really helps me get clarity about the things that I want to achieve. I also write a gratitude note and mention all the things that I am grateful for. This is definitely my favorite time of the day. 
Having finished this, I take a shower, do puja. I chant mantras. That's my way of meditating and connecting with the higher energy. This helps me to stay positive, calm and focused. 
Mr. Husband will be coming soon for breakfast. We always start breakfast with papaya. sprouts and some soaked almonds. I have set everything on the table. Today I have made grilled toast and vegetable omelette for breakfast. All the vegetables are from our garden. Both Mr. Husband and I love to grow our own vegetables. They just taste so fresh and nice. 
Today is going to be an easy day. I just have two Zoom calls. I have already prepared for both the calls. This is just going to take a few hours. After the calls, I plan to finish my painting.
In the evening I have a dance class that I just enrolled for with my friend Ankita. It's a classical dance form called Bharatanatyam. I had practiced it for nine years as a child and then gave it up because of school, marriage and child and finally have the time to pick it up again. Also, I am so excited for this class and I am sure this is going to be so much fun. 
Mr. Husband comes back home by 6:30 PM. Today he might be a little late. He has a late meeting. I will still try to be a home a little before he comes back. We usually eat early dinner and play some guitar after dinner. Both Mr. Husband and little Veer love to play the guitar. I am the audience. However, I just love music and feel that music really brings so much positivity in to the house.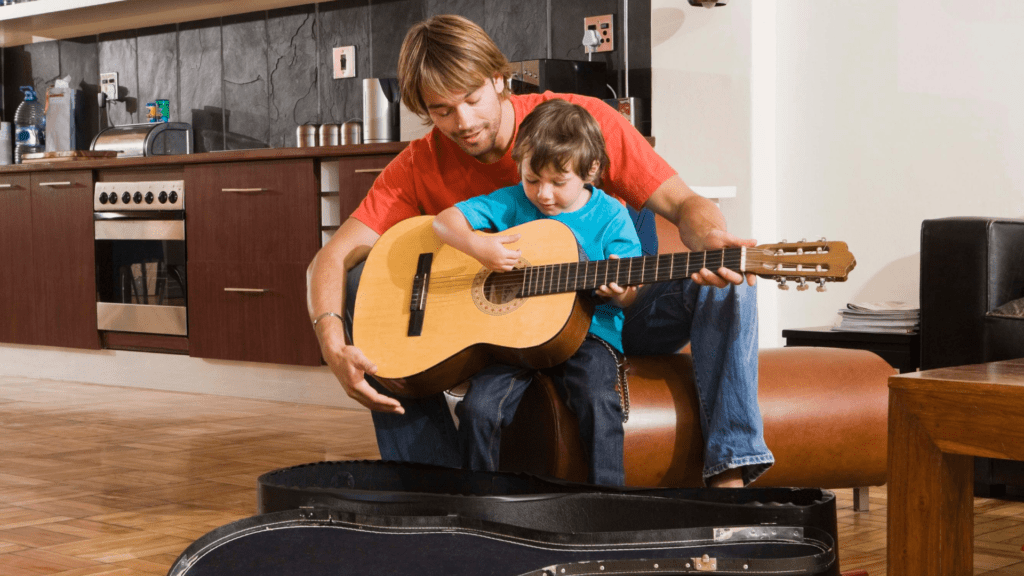 Now Veer has to sleep. He has school tomorrow. We usually have some private mother and son time before he goes to bed. He tells me about his day and I tell him about mine. I love listening to his stories. Keeps me updated about how children these days think. 
Mr. Husband must be reading a book or playing FIFA. I am going to chant for fifteen minutes before I go to bed. 
This was a day of my life in the year 2025 – Simple & Beautiful 
I am grateful for my family, friends and life.
Tomorrow is going to be yet another beautiful day.